About us Nordic Light Region 32

Nordic Light Region 32 of Sweet Adelines International is at the leading edge of excellence in music and leadership education.
We are dedicated to providing a wide scope of personal growth opportunities and raising public awareness of the barbershop art form.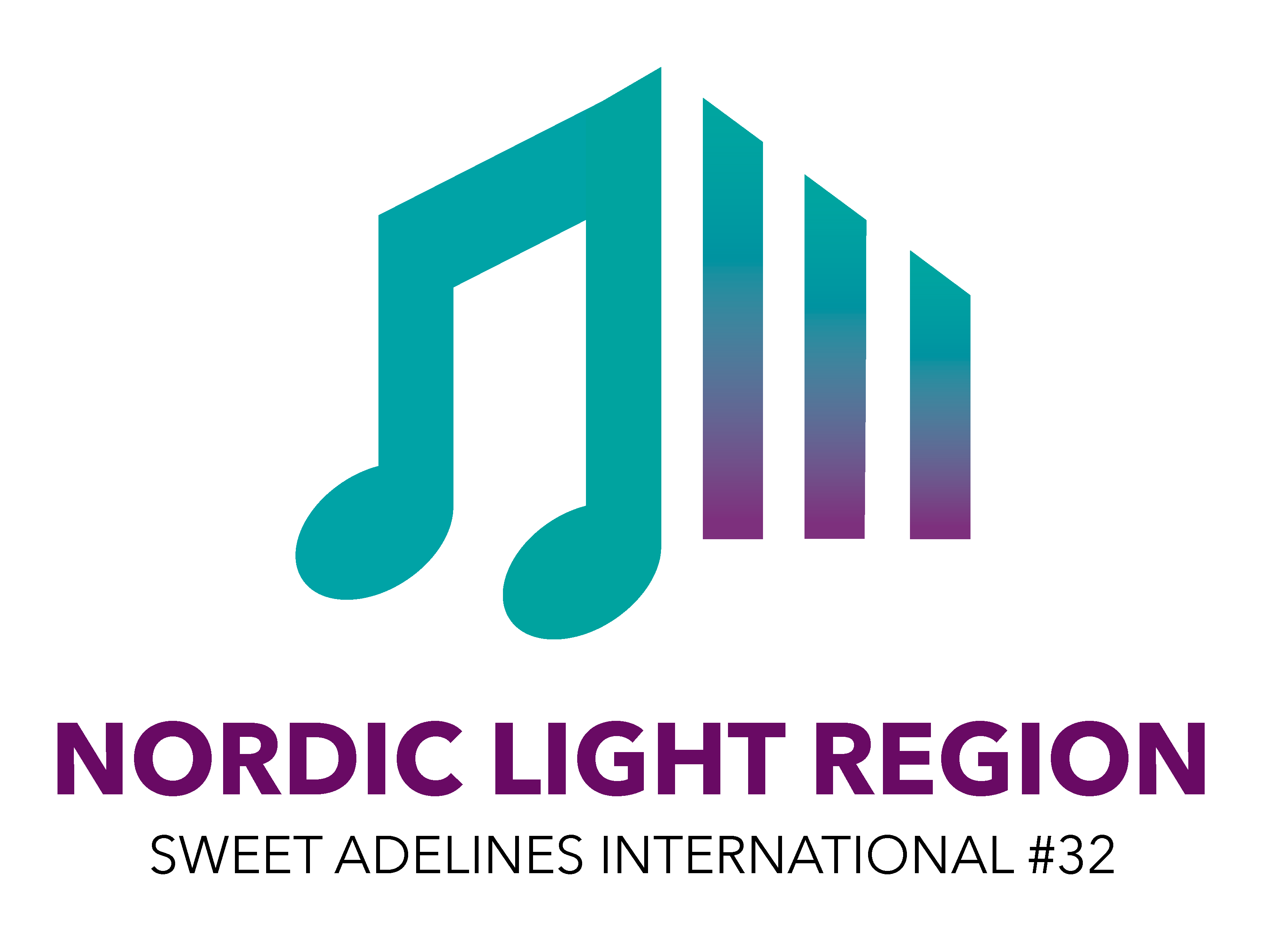 There are 19 choruses of which 2 is prospective, as well as over 30 registered quartets, a total of 900 barbershop singers in Nordic Light Region. Nordic Light Region is part of Sweet Adelines International, an independent, nonprofit music education association and one of the world's largest singing organizations for women.
 
Mission Statement
We attract women of all ages, in the Nordic countries, to share their joy and passion for singing.
We inspire high musical quality of barbershop entertainment through dynamic education, exciting competition and magical performances.
 
Vision
Nordic Light Region is a Shining Star in a cappella harmony!
Nordic Light Region organizes,
Music School, an education weekend for all barbershop singers, Regional Weekend with Annual Meeting and seminars, Directors' Weekend, Nordic Championships, competition for quartets and choruses.
 
Regional Management Team
Meet the RMT. Find out who they are,  what they do, and how to contact them.
Barbershop 
Find out more about the art form 4 part harmony and a cappella singing.
Events 
See our upcoming events in our region.
News 
Follow our News from around the region. 

Sweet Adelines International is a highly respected worldwide organization of women singers committed to advancing the musical art form of barbershop harmony through education, competition and performance. This independent, nonprofit music education association is one of the world's largest singing organizations for women.
Members extend over five continents and belong to more than 500 choruses and 1,200 quartets. Sweet Adelines choruses and quartets sing exciting a cappella, four-part harmony music, barbershop style. The music includes special arrangements of today's ballads, classic songs, popular show tunes and mainstream music. Members say that singing the powerfully balanced sounds of barbershop harmony provides a rich, rewarding experience.
www.sweetadelineintl.org       Watch videos from choruses and quartets here