Have a great summer!
We wish all our members a nice, relaxing summer and a safe one with recommendations due to COVID19!
This spring brings us all new experiences how to run our choruses in a new digital way and with success though
if we look at the curcomstances were in! 
The app Zoom has go warm with all choruses, all digital regional meetings and also a great educational webinar was hold in May
when the regionals was suppose to be in Helsingborg. We stand strong thrue this virus and are doing that in Autumn!
See the events schedule! Directors event, Snobs event, educational event for all members (Music School goes digital) and 
much more the coming autumn/winter/spring-21!
Stay safe and take care and enjoy the summer time!
Best regards
Regional Management Team
---
Our new logo is here!!
Let us present our new logo Design by Anna Rosenberg Adlerstam !
We proudly present the Nordic Light Region new logo with lovely colourful theme in banners and
are a recurring thread in all our site! We love to represent the new, fresh and open minded region!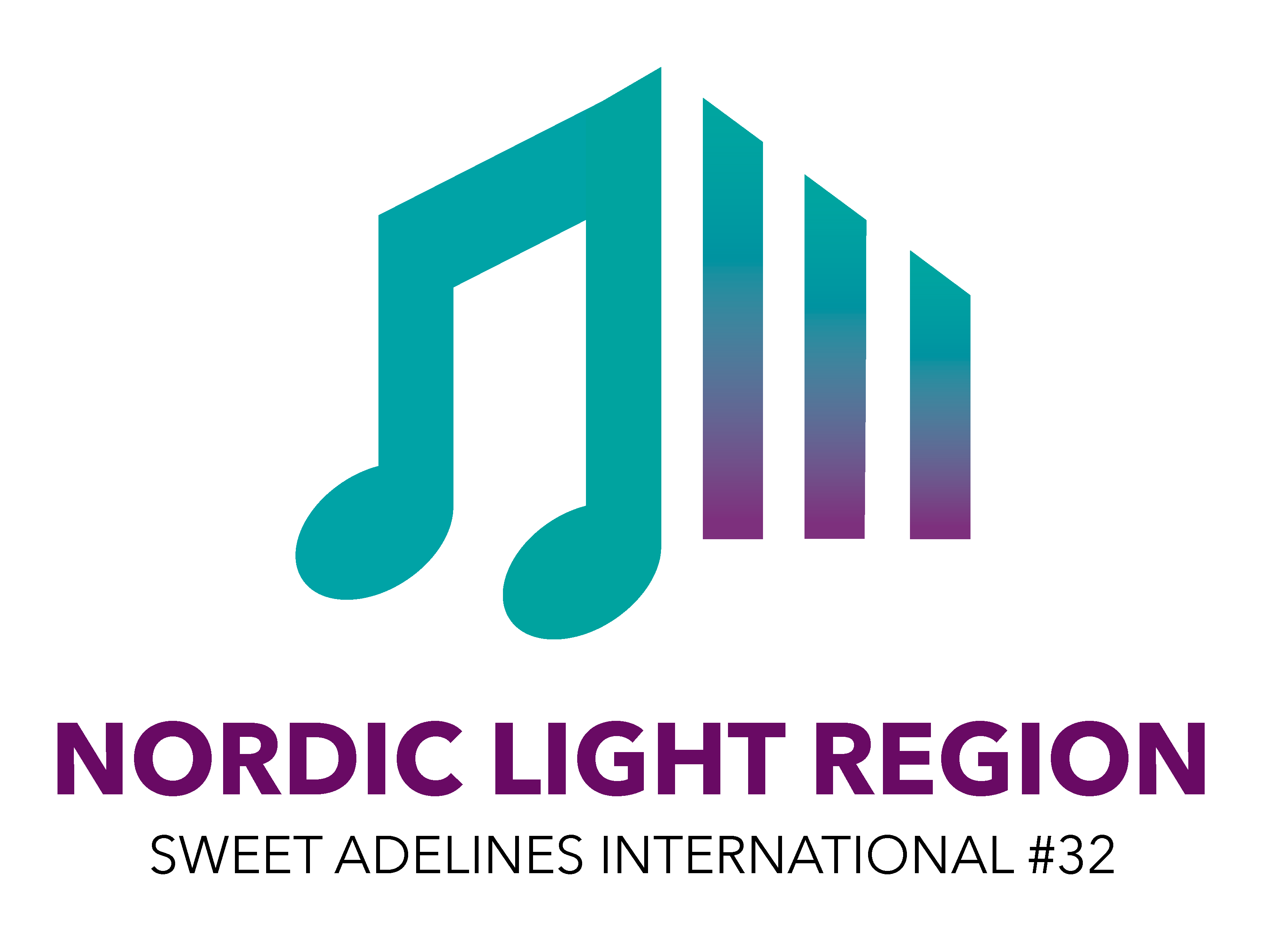 Colours represents also the nordic colours and that we are the shining star in a cappella harmony!
---
Regional convention 2020  is cancelled!
Sweet Adelines have cancelled all regional competitions 2020 due to the Corona (COVID19) .
We hope that other official future events will be reality, we are following updates and all
information regularly.
Regards
Regional Management Team 
---
New prospective chorus in Region 32!
We are pleased to introduce the newest chorus in our family, WonderAros from Denmark!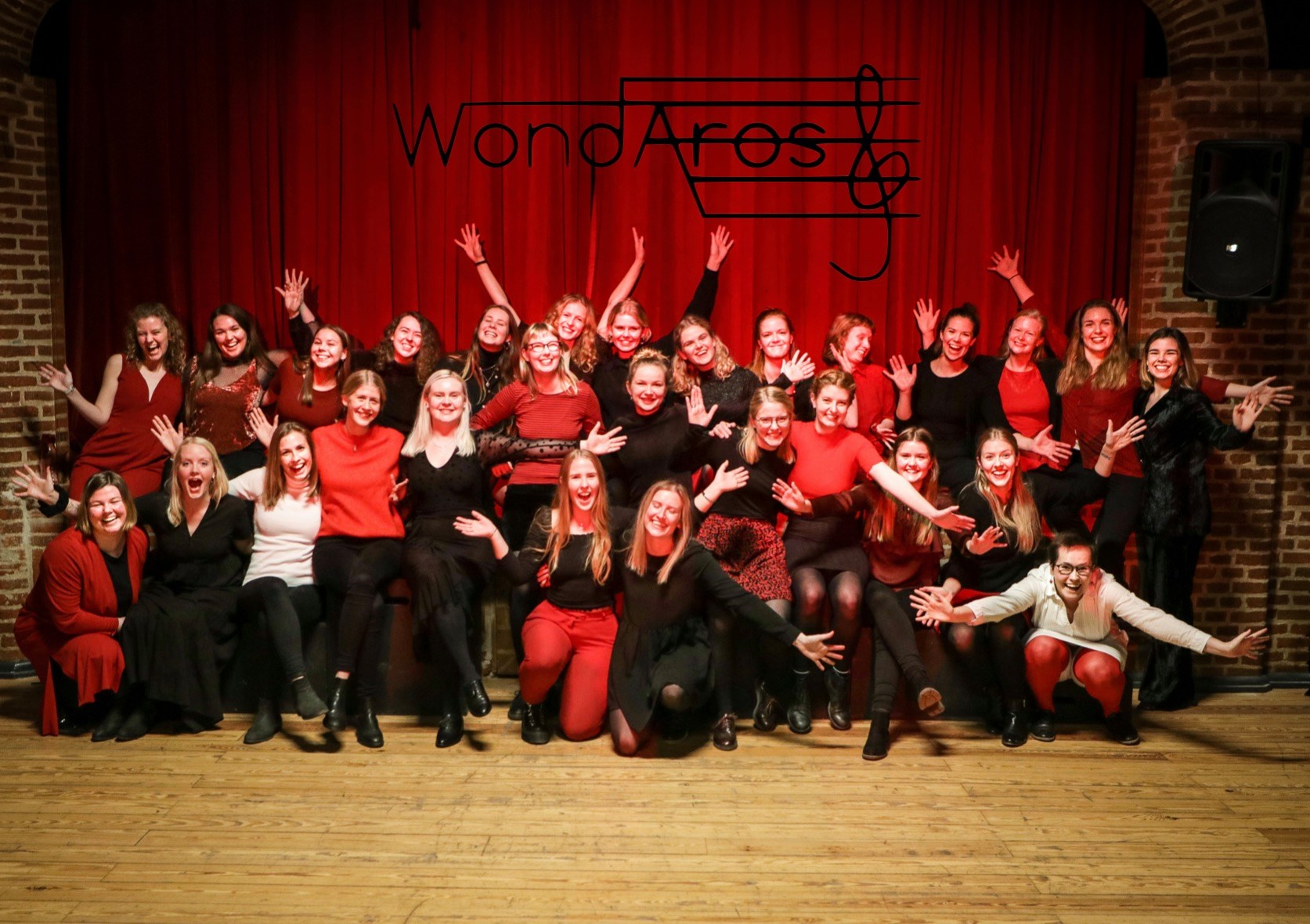 We wish them welcome to Nordic Light Region and give them all good luck! A lot of new friendship
will bond in this region! Follow them on Facebook
---
International Goldmedalists Rönninge Show Chorus!
With Made In Sweden Rönninge Show Chorus gave Swedish music
 a new a cappella experience in their great show in the finals, New Orleans September 2019.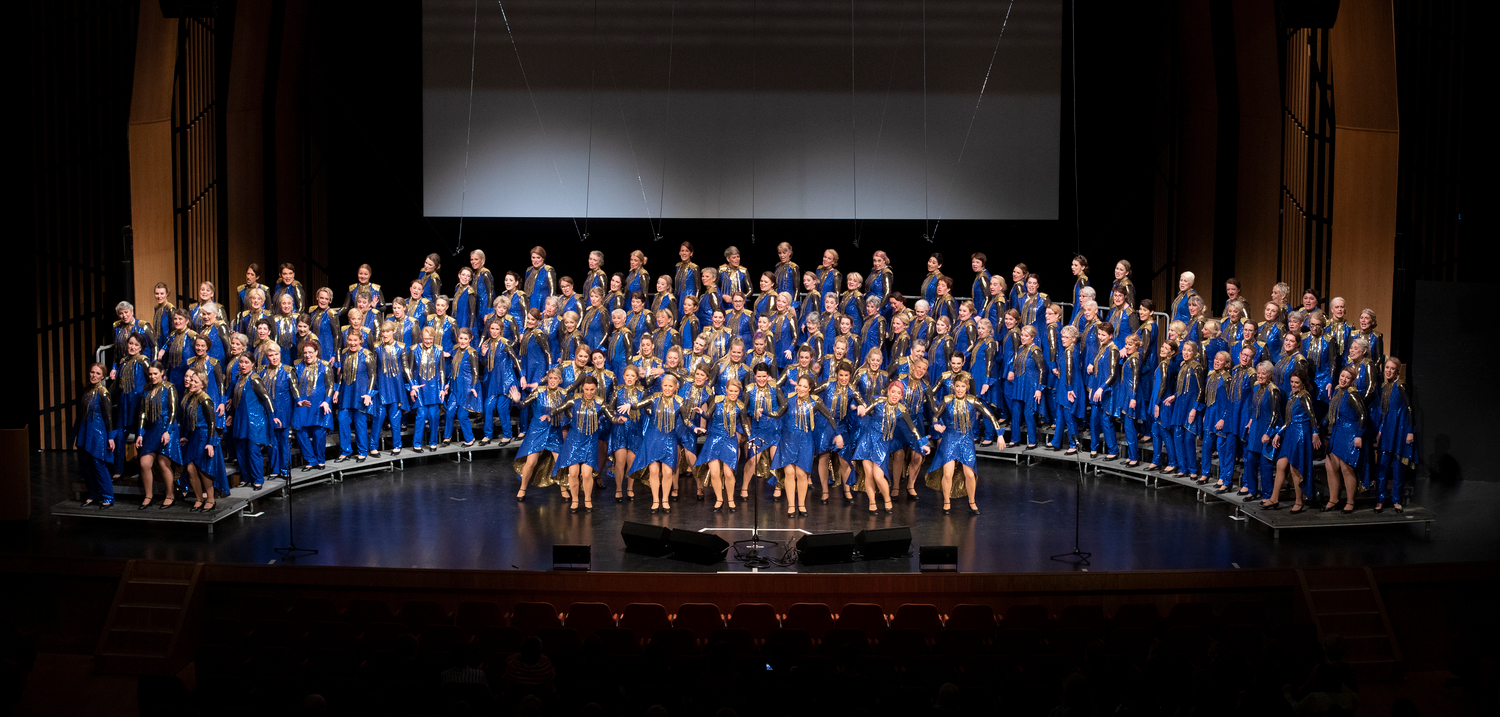 This was the final performance for Britt-Helen Bonnedahl the fonder of the chorus at
internationals as a director of the chorus. But what a great end for this fabolous woman to
win the gold for the third time in row with Rönninge Show Chorus.
See their performance here at Youtube
The chorus world will get great coaching times as well as Rönninge Show Chorus.
 
---
Regional Champions May 2019
1st place chorus Pearls of the Sound  687p
1st place quartet Ambush 662p